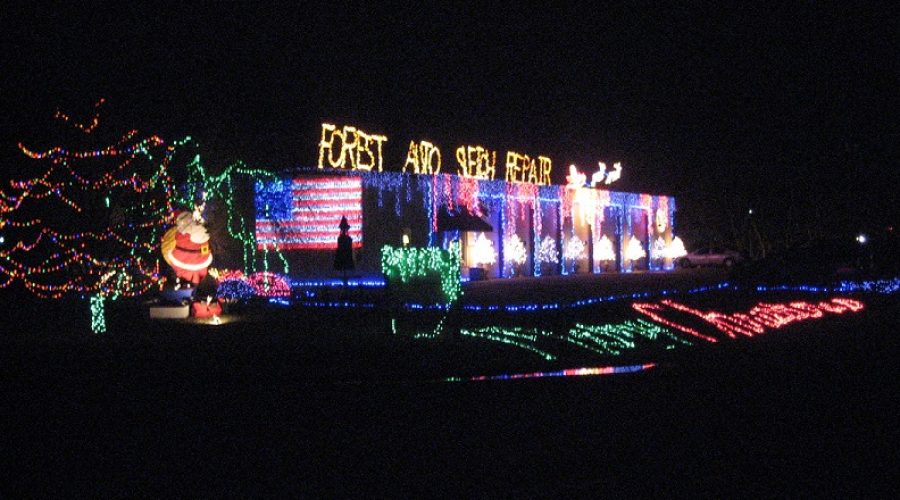 Welcome 
to Forest Automotive
We are an independent auto service & repair shop, located near Lynchburg in the heart of Forest, Virginia, on Thomas Jefferson Rd. A licensed Virginia state inspection station, we service and repair all makes and models of both domestic and import vehicles, hybrids, & light duty trucks. Oil changes, state inspections, brakes, engine repair, transmissions, tires & alignments are just some of the auto services and auto repair that we offer. We also offer computer diagnostics & software updates, along with competitive pricing on our oil changes, flushes, tires and alignment services. Full parts & labor warranties are provided. We are a SWaM-certified and employ ASE-certified technicians, near Lynchburg, Forest, Goode, and Bedford.
FOREST AUTOMOTIVE CAN HANDLE ALL OF YOUR
AUTO REPAIR SERVICES INCLUDING:
Customer Referral Program:

       1. If you are a current customer, refer a brand new customer outside  your household.

       2. Make sure they mention your name to us.

       3. That's it!  We will mail you a $20 restaurant gift certificate to Benjamin's in Forest, VA
At Forest Automotive, our goal is friendly, top-quality service at all times. We want to leave our customers fully satisfied and willing to recommend us to others.
* Oil & Filter Change  * State Inspection  * Batteries  * Brakes  * Engine Repair  * Transmission Repair  * Timing Belt  * Water Pump  * Tires  * Alignment  * Tire Balance * 02 Sensors  * Suspension  * Air Conditioning  * A/C Belt  * Drive Belt  * Exhaust  * Mufflers  * Coolant Flush  * Brake Flush  * Transmission Flush  * Ball Joints * Tie Rods * Computer Diagnostics  * Filters  * Power Steering  * Window Repair  * Software Update  * Used Car Check  * Engine Replacement  * Transmission Replacement  * Head Gaskets  * Headlights * Check Engine Light  * Vehicle Maintenance * Tune Ups * Auto Service Maintenance * Wiper Blades 
Experiencing an outage with our Verizon landline this weekend. Working to restore lines ASAP Monday morning, 10/5/20. Will publish an alternate number to use while waiting. Thanks for your patience! Temporary phone number: please use 434-390-4981 from 8 a.m. to 5 p.m.